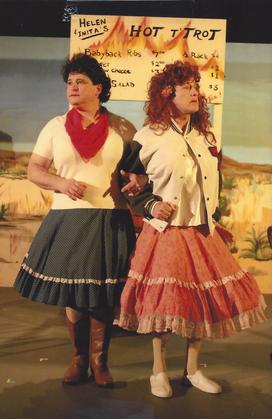 See what happens when Tuna, Texas take on Vegas!
Join us for the next installment from the
Greater Tuna
team as theater veterans, Jeff Lathrop and Rick Gaylord reprise their multiple roles from Greater Tuna (2009) and Red, White and Tuna (2015) and introduce a few new colorful characters in
Tuna Does Vegas!
Thursdays ($13) and Fridays at 7:00 p.m.
Saturdays and Sundays at 2:00 p.m.
This comedy runs only three weeks. Reserve now!
Tickets can be reserved ONLINE